EXIT Preferred Realty's Blog
If you want to figure out the dominant personality type of someone quickly, then pay attention to their hand gestures!
Chambersburg PA Market Trends
#HomesForSale
#ChambersburgPA
#RealEstate
Median Sales Price
$148,000 - 18
New Listings
for week ending
10/29/16
Median Rent per Month
$1000 per month
Selling soon
?
Halfway is actually very far; so start believing you really can do it.
What has you on the fence right now? Go on, take the shot.
Expect the challenges so they don't derail you. And, always keep the faith!
Ten Techniques for Building Quick Rapport With Anyone
**Warning – the content in this post is so effective that I encourage you to think carefully how it is used. I do not endorse or condone the use of these skills in malicious or deceptive ways** I'm not quite sure how I came across
Robin Dreeke
's
It's Not All About Me: Ten Techniques for Building Quick Rapport With Anyone
but I'm glad I did.
3 Questions to Ask Before Buying Your Dream Home If you are debating purchasing a home right now, you are probably getting a lot of advice.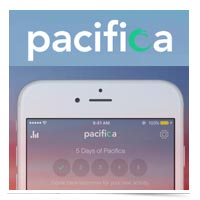 Mindful Stress Management with Pacifica
October 2, 2016 | Comments Off Instead of whipping out that phone to flick through your Facebook feed for the 100th time today, why not use the supercomputer in your pocket to help you manage your stress and anxiety?
Using Your 401k for a Down Payment There's no specific penalty exemption for home purchases when you pull money out of a
401k
, so any money you take out will be classified as a "hardship exemption." You'll be assessed a penalty of 10% on the amount withdrawn and you'll have to pay income tax on it as well.
Older Posts